Barnsley are left frustrated with a draw at Sheffield United when they know that a win would have boosted their hopes of making it to the play-offs. In a match where they had some chances to score, they will certainly feel downhearted with the way the game went on.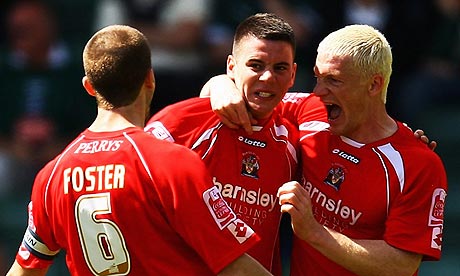 The match was an entertaining one with both sides having occasions to take the lead. Ashley Fletcher was tormenting the Sheffield United defence while Sharp and Adams was a threat to the Barnsley defence throughout the game.
The first goalscoring opportunity was for Sheffield United when the Barnsley goalkeeper fails to catch a precise cross. The ball fell to Flynn, who could not control the ball properly and gave the defence time to clear the danger. Just a few minutes later, it was Sharp who had a glorious opportunity but he would fail to connect with a long pass from defence.
Barnsley will have their first occasion through Hammil but the winger will be dispossessed by the United defence. Sheffield United will have two great opportunities within two minutes but the Barnsleydefence will deny them.
After the break, it will be the same story with the defence getting the better of the offensive players. Connor Sammon could have a snatch a victory in the dying seconds of the game but he would be closed down by the defence. The match ended 0-0 with both teams sharing the points.
Sheffield United coach said that he is disappointed with the result given that this was a game that his team had to win. He is proud of the clean sheet but he wanted to have the 3 points that would have seen them cut their point deficit on Barnsley.
Barnsley boss, on the other hand, was pleased with his players but believe that they could have done better. He believes that his players will have to learn to be better with the ball and make sure they score. He is, however, proud of the commitment and work-rate shown by his players.